Best Loans For Bad Credit: Review Options

Everyone needs a boost from time to time, especially when it comes to finances. It seems like every time I turn around, I get hit with something I do not expect. It may be a spike in a utility bill, a flat tire, illness, an appliance breaks down, and on and on. There are times that dealing with finances can almost feel like you are getting hit relentlessly with battering waves and all you want is to stay afloat.
Best Loans for Bad Credit
Some are lucky enough to have friends or family that help out. Others have good credit so they can get a loan easily if they need to so they can get back on their feet. Then there are those of us that have no help and bad credit. That combination leads to hopeless thoughts and desperate actions. If you are one of the unfortunate ones with bad credit, take a deep breath before you make any moves. Consider your options carefully to make a responsible choice.
Loan Options for Bad Credit
We want to save you some time with your research by providing you with loan option information. Below are the good, the bad, and the best loans for bad credit:
Fast Payday Loans
Often, when people need money now and they have bad credit, fast payday loans are one of the first ideas to pop up. With a payday loan, you sign a check over to the lender. If you miss your payment date, which is the day you get paid, the lender can just deposit your check. The interest rates are generally high. If you cannot pay the loan back on payday, you can take it back out.
This can be a convenient yet costly option. Most people cannot afford to pay the loan back on payday, so they end up paying more in interest than the amount you originally borrowed. Let's do the math: in my area, the interest on $150 is around $25. That does not seem so bad the first time, but if I cannot afford to pay it back for 6 weeks, I will have paid $150 in interest. That is the same amount I borrowed in the first place. While this is an option, I would make it one of my last resorts. Payday loans do not fit on my list of the best loans for bad credit.
Title Loans
Title loans are another option, but this would be my other last resort. If you are not familiar with them, title loans are loans that you can receive against the value of your vehicle. You give the lender the title, they, in turn, give you the cash you need. There is no credit check as there is no risk on the lender. If you fail to pay your payment, they have the right to take possession of your car.
Though this is a simple way to get a loan, it is a very expensive one. For instance, my title loan came out to approximately $1300. The interest was about $400 every month. That is a little under a third of the amount I borrowed. My interest payment was too high for me to pay on the principle, so I ended up paying thousands to get my vehicle title back over a year later.
If there is any other available option for you, try that first. I do not consider title loans to be one of the best loans for bad credit. They should only be used during dire situations and then only after you have exhausted all other options. Unless you have an inheritance coming to you quickly, a title loan is a great way to dig yourself into a hole.
Short Term Loans
You may also want to consider short term loans bad credit or no credit. This type of loan is similar to a payday loan in that, as the name suggests, you borrow for a short term. They are beneficial in that you can get cash quickly. They are often also open to borrowers with bad credit history. The downside is that you have to pay it back rather quickly, and the interest will likely be much higher than with a long term loan. Though not my favorite option, I would consider this to be one of the best loans for bad credit- at least when compared with payday loans and title loans.
Long Term Personal Loans
Long term personal loans are a great cash loans bad credit option. In fact, I consider them to be the best loans for bad credit. The borrower gets a longer repayment term and lower interest rates. The terms can last for years if that is what the lender agrees to. Often, lenders offer fixed interest that they add into the total amount due, then divide that amount over the term. For instance, let's say I borrow $1,000 at a 15% interest rate. If the interest is fixed into the payment, the total amount I owe the lender is $1,150. Spread out over a year-long term, my monthly payments would be about $96.
Remember when I said I was paying hundreds in interest every month for my title loan without even touching the principle? With the long term loan, the monthly $96 payment is paying both the interest and the principle. It is also hundreds of dollars less per month. See the difference? One charges extreme interest every month, keeping me trapped in a cycle of hopelessness. The other helps my current situation since I can use the loan for current needs.
As good as these loans sound, there is a downside. People with bad credit may not qualify for this type of loan without some extra work. A co-signer may improve your chances if you know someone who is willing. Some lenders may also consider references from people such as your landlord if you have lived in the same spot for a while with good payment history. You can also do an internet search for personal loans for bad credit to locate places near you. And, of course, Cashry is ready and willing to help you find a lender and help you find loans for bad credit.
Conclusion
Bad credit can is a heavy burden to bear, especially when you do not see a light at the end of the tunnel. However, you can make moves to start digging your way out. Let Cashry take some of the weight off by finding you different types of loans for bad credit. You can then use that loan to ease your current struggle and to rebuild your financial security.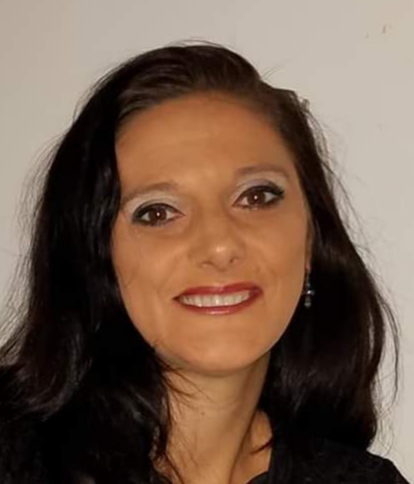 Brandy Woodfolk is an educator, home business owner, project manager, and lifelong learner. After a less than stellar financial upbringing, Brandy dedicated her schooling and independent studies to financial literacy. She quickly became the go-to among family, friends, and acquaintances for everything finance. Her inner circle loves to joke that she is an expert at "budgeting to the penny". Brandy dedicates a large portion of her time to teaching parents how to succeed financially without sacrificing time with their little ones. She also teaches classes to homeschooled teenagers about finances and other life skills they need to succeed as adults.
Brandy writes about smart money management and wealth building in simple and relatable ways so all who wish to can understand the world of finance.