Loans for Bad Credit That Help You Build Credit

A bit of a vicious circle exists when it comes to having bad credit. You can only fix bad credit by obtaining a credit line, but almost no bank will extend you credit because of your bad credit history. Hmm… And what about guaranteed loans for bad credit?
At that point, you begin searching for loans for bad credit by researching every financial institution possible. You can start your bad credit loan shopping by reading this article though. You will learn the process for finding these loans, the requirements for applying for these loans, how quickly they can help begin fixing your credit and a few spots to start your search for these cash loans online.
Who needs loans for bad credit?
Okay, let me be straight with you. Any person with a credit score beneath about 640 could use a loan with poor credit, but the folks who really need these – the ones with a credit score that actually falls into the "poor" category of 300 to 579 – do not have a high enough credit score to qualify.
I know that sounds messed up and it is. These loans with a bad credit score really ought to be referred to as loans for fair credit.

FICO, the folks who create the scale for personal credit have a five category credit score scale consisting of excellent (say it like Keanu Reeves), very good, good, fair and poor. Poor credit is the technical term for bad credit. When credit has been bad, it has been very bad.

Each of the categories has a numeric value assigned to it. You could potentially have a credit score of 300 to 900. The higher the number, the better the score. Most financial lending institutions will only provide a loan or a credit line to those with a minimum score of 580. That is the low end of the fair credit category. Very few, if any, banks will provide a loan of any type to an individual with poor credit which means those with a score of 300 to 579.
Before you tear your hair out in frustration, there are other ways to raise your score. Taking out a loan and repaying it quickly and always on time, simply works the fastest. At least if you are 100% sure you will be able to pay it back on time!
Avoiding the Need for Loans with Fair to Bad Credit
You can raise your credit score without a loan. You simply make the payments you already have to make on time for six months in a row. Just six months of paying on time increases your credit score.
You might say, "Dang, Carlie, I don't already have a credit card."
No worries.
Other stuff reports to the credit bureaus, too. Your student loans report to the credit bureaus. Your car loan does, too. Medical loans and hospitals report to the credit bureaus. One of the three major credit bureaus, Experian, began including an option for people to add their utilities information to their credit report a couple of years ago. Your monthly payment to the electric or water company can help you raise your credit score.
The quicker you pay things off, the easier it is to raise your credit score. Your simplest solution is to get a second job. You will earn more money which you can use to quickly pay off your debts.
So, you can raise your score without issue. You can do it without needing a loan. You simply get a second job and pay off what you currently owe. Your score goes up. Once your score reaches 580, you will qualify for a loan, but if you keep the second job, you won't need the guaranteed loans for bad credit.
Maybe that sound harsh, but really it is not.
You really ought to only take out a loan when you absolutely, totally must. I mean, when it is either life or death, or you are taking out a standard, life enhancing, you have become an adult type loan. What are those you ask? A car loan, a student loan, a mortgage.
Otherwise, you need to work, save money, and become self-reliant.
I get it. Sometimes, an emergency occurs and you suddenly need money quickly. No JG Wentworth jokes here. Perhaps you fell ill and your insurance does not cover surgery or treatment. Maybe the cost exceeds what you have in your savings. That is different.

Otherwise though, you should earn the money and save. That saves you money. Every loan has an interest rate tied to it. You will net an exorbitant interest rate if you have anything less than very good or excellent credit. If you think you will only qualify for a loan with bad credit, you will end up paying between 20 to 25 percent interest unless you go to a loan shark; which you shall definitely avoid! If you do the latter, it will be even higher.
That means you would get the $10,000 you need, but you would pay back that $10,000 plus the interest rate. Let's say you landed a 25 percent interest rate. Tack $2,500 onto the $10K you already paid back. What really looks like a predatory loan. Sure you get to dole it out in small incremental payments, but that only extends the misery.
Loans for Poor Credit Defined
The phrase guaranteed approval loan refers to a short-term loan awarded quickly that requires collateral. The terms bad credit loans, fast loans, and quick approval loans all refer to the same thing.
The collateral required varies. It could include your vehicle, real estate, real property, your paycheck, or a business' merchant account. If you are reading this article, you probably need a personal loan, so let's stick with that option. We can cover the business loans of this type in another article.
Approval Requirements for a Loan with Bad Credit
Once you have raised your credit score to 580 or higher, you can apply for a loan with bad credit. Technically, you now have fair credit, but let's not squabble. To receive approval for these loans, despite the name, you must meet the requirements of the financial lending institution. Each bank or credit union uses slightly different requirements, but typically, you need the following:
legal age status of 18 years or older,
a stable income source or job,
a bank account,
collateral.
Collateral provides the reason these are considered guaranteed. The finance company issues the loan because of the collateral. Although they would rather have their money, they will take your collateral and sell it to get their money if you do not pay them.
You probably think, "Well, that sucks." But, it only sucks if you do not pay back what you owe. You make the payments and you have no problem.
That provides the main reason though that I kind of harp on the idea of a second job instead. If you already have poor credit, you have a history of not paying for stuff on time. While you might say you have changed, anything could happen.
Whatever you put up as collateral, think long and hard about what it would be like to lose it. If you have a home or a car that you have managed to pay off, imagine life without that. No matter how hard those extra hours sound, especially if you already work 40 hours a week, think about how hard life would really be if you lost your home or your vehicle.
The financial lender will take it, if you do not make payments. That is all.
For that reason, turn to other methods for raising your credit score first. You should only obtain a loan if you must have the money on a quick turnaround and there is simply no other way.
Getting a Loan with Bad Credit to Rebuild Credit
Taking out a loan for bad credit only helps so long as you pay for everything on time. That is how you rebuild your credit history. That is the only way the loan helps. Honestly, you should already have the money in the bank to pay back the loan. That guarantees you can repay the guaranteed loan for bad credit.
These secured loans and your repayments show up on each of the three credit bureau's reports. When you begin steadily repaying the loan, your payments reflect a vote of confidence from the financial lender to other lenders. The lender has given you a second chance to show you are credit worthy.
Let me sound like my mama for a moment. I am going to tell you again, you have to make all the payments on time for the loan to actually rebuild the bad credit into better credit.
Also, realize that no single loan and repayment schedule behaves like a magic trick. You will slowly begin the process of rebuilding your credit. It does not happen overnight.
One late payment makes you look bad. It can also put your collateral in jeopardy. Just one.
Let's say you take out a loan with a two-year repayment term. That's a larger guaranteed loan unless we talk about student loans and we are not for the purpose of this article. You have 24 loan payments to make on time and in the full amount. Each six months of perfect payments raise your credit score just a little. It can range between 20 to 30 points. One late payment deducts points. If you repay perfectly, during a two year period, you will raise your credit score about 80 points. That is as long as you do nothing to lower the score. In a perfect two years, you could raise your score from 580 to 660.
I heard that exasperated sigh.
It probably took a lot to tank your credit though. We are talking years of mess. There exists no instant fix.
Each six months of on-time, full payments to any credit line without any mess ups on any other accounts, will increase your score.
The Loan for Bad Credit to Avoid
Everybody has heard of payday loans. Avoid the payday loans like you avoid the steaming divot in a polo match. I mean it. You only take out a guaranteed loan in an emergency when you have no other recourse whatsoever.
These loans typically provide you about two weeks to repay the debt. Two weeks!
Your collateral is usually your paycheck. You bring in proof of your income and you get two weeks to come up with all the money you need to re-pay plus your regular bills.
Very rarely, you can get about three to six months to re-pay. That provides you little time to amass the funds for repayment.
Here is the other heart-wrenching fact. Those two week loans provide you only a lump sum payment to re-pay. You get to pay it all back at once in two weeks flat. Gasp.
That provides exactly enough time to get a paycheck from a second job for the money which is probably the only way you will get together enough money to re-pay the loan plus cover all of your regular expenses.
Just get the second job and wait two weeks. If you miss the payment, the financial lender accesses the funds by withdrawing from your bank account. You have to provide them your routing information and sign a waiver stating that they can directly withdraw the amount, if you do not visit in person to make the payment on time.
Finding a Loan with Bad Credit
Okay, so you are ready to take out a loan for bad credit. A basic Internet search of Bing or Google will turn up a laundry list of lender possibilities. Avoid the urge to apply to the first company you spot. Many fake lenders exist, as do predatory companies that want to rip you off. To help you find reputable lenders, we partnered with Fiona. If you are still interested in a loan, you can then fill in this form:
Most of these firms offer online applications. While each lender differs, within two to 24 hours you can typically get an answer.
Comparing these financial lenders is extremely important. While the financial company checks your credit history, you should also check its background and history plus its Better Business Bureau rating.
You should avoid those companies you have never heard of since there is a reason. Let's say you want to get a loan to build your credit as you have less than a perfect credit score. Okay. Concretely, let's say it is just barely the good side of horrible, but you got your score to 580.
You can still use one of the trusted, respected financial credit building lenders because most have a program to help those with bad credit scores get a credit building loan.
These include:
Self.

Self. Inc provides some interesting programs to build credit while saving money. To start you just need to pay a one-time fee starting from $9. You also need to be able to provide the following documents:
A bank account, debit card or prepaid card
An email address and a phone number
Your SSN (Social Security Number)
You also need to be a valid permanent U.S. resident or U.S. citizen with a physical address in the U.S. and at least 18 years of age or older
Fig Loans

Fig Loans provides credit building alternatives to payday loans. After having paid a one-time fee to open your account, Fig will help you build your credit score through a 12-month payments program. To apply, you will need to provide the following information:
A secure internet connection
A cellphone, computer or tablet
Bank login information (username and password)
Your SSN (Social Security Number)
A phone that can receive text messages
Photo ID (State Issued or Passport)
A compatible* checking or savings account that meets the following criteria:

About 3 months of transaction history Income deposits of $1400 per month
A positive bank account balance at the time of application
OppLoans

OppLoans is a American company offering a financial technology platform focused on helping middle income consumers building. They offer Installment loans, no credit check loans & bad credit loans. To apply, OppLoans performs a "soft inquiry" so it does not affect your credit score! To apply, your must match the following requirements:
Reside in one of the states they operate in
Be at least 18 years old (or 19 in Alabama and Nebraska)
Have a regular source of income
Have a checking or savings account
Receive paychecks through direct deposit (Due to state regulations, New Mexico residents are exempt from this requirement)
Local Lenders

You can also consider some local lenders. Local lenders have a building where you can go and talk to people if you have a problem. When you visit a local lender, you get an answer quickly.
Different Kinds of Loans when you have Bad Credit
Okay. I gave you a head start on finding a loan with bad credit. You need to know though that there are also loans for bad credit for auto loans, for pay day loans, for medical loans, for student loans. You can find a loan for nearly every type of need but you must pay these back though and on time and in full. The loan can help repair your credit, but not if you miss even one payment. That is because these lenders specialize in those with bad credit and their second chance for people is looked on with favor by the other major lenders.
Make good use of your second chance and do not mess it up. Carefully weigh your options for the loans for which you could qualify, then only take out the loan when you either have the money already saved to pay it back or you have taken a second job to ensure you have more than enough money to pay it off. Leverage the second chance these loans provide to repair your credit.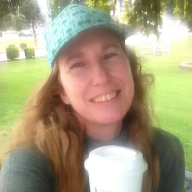 Carlie Lawson writes about business and finance, specializing in entertainment, cryptocurrency and FOREX coverage. She wrote weekly entertainment business and finance articles for JollyJo.tv, Keysian and Movitly for a combined seven years. A former newspaper journalist, she now owns Powell Lawson Creatives, a PR firm, and Powell Lawson Consulting, a business continuity and hazards planning consultancy. She earned BAs in Journalism and Film & Video Studies from the University of Oklahoma. She also earned her Master of Regional & City Planning at OU. Her passion lies in helping people make money while reducing risk.