How to Get a Loan with Bad Credit Using Cautious Optimism


Are you wondering how to get a loan with bad credit? You may assume that loans are only available to those with excellent or at least fair credit, but more lenders are open to consumers with credit issues than you may realize. You've made financial mistakes in the past, but your hard times don't have to hold you back from better days to come.
We want to help you get a loan with bad credit, so we collected tips that will help you secure the loan you deserve while giving your credit history a much-needed boost. Taking advantage of even one of these tips may allow you to find ideal loan terms faster. You may even discover reputable lenders who willingly work with your credit flaws without penalizing you with outrageous interest rates.
1. Proceed with optimistic caution.
That may not sound like much of a tip, but it's an important point if your goal is to get a loan with bad credit. Your credit report and score are measures that tell lenders how much risk is involved if they choose to loan you any amount of money. If you have bad credit, they assume a higher level of risk because it means you haven't handled previous loans responsibly.
Lenders don't know you personally, so they can't judge your credit worthiness based on personality, career or any other yardstick. What they can do is look at your history with credit cards, loans and other financial matters to determine how likely they are to receive their money back with interest. If the chances are low, it isn't in their best interest to loan you money.
The good news is there are some bad credit lenders who willingly accept the risk of consumers with troubled financial histories. They will offer you different terms than they would offer someone with good to excellent credit, so you need to take a few steps to ensure you don't get in over your head with a loan you can't repay.
a. Read the terms carefully.
You should know how much you're paying in interest, when your payments are due, the length of your grace period and the consequences for missing a payment. Some lenders will have other terms if you read the fine print, so don't sign the paperwork without reading every word or your loan agreement.
If you are not certain that you can repay the loan according to those terms, don't accept the loan offer. Even if you're desperate for a bad credit cash loan. A loan that you know you can't repay is a bad loan for your circumstances. You will end up in even worse circumstances if you go into default. Comparing loans online will give you more options. Which allows you to turn down loans with unreasonable terms.
b. Research the history of the lender.
You can expect some negative reviews and complaints against lenders that routinely work with consumers with bad credit. Those consumers are more likely to default, and many will point blame at the terms of the loan or other issues rather than accepting blame. You should read reviews to see the nature of the complaints against a lender. That will allow you to decide how much risk comes with the lender just as they assess the risk connected with you.
While taking those steps, don't enter the loan shopping process with a pessimistic attitude. Even though you won't have as many loan options as someone with excellent credit, you can find loans when you really need one. You just need to find terms that are reasonable and that allow you to pay the loan off comfortably. If the loan helps you improve your credit score, then the next loan you need may come with more favorable terms.
2. Look for programs designed to help you rebuild your credit.

Many lenders now offer programs designed just for consumers trying to rebuild their credit after a period of irresponsibility or financial struggle. The terms may start with higher interest rates than the lender offers consumers with better credit, but they may allow you to gain access to more favorable terms once you meet certain milestones.
These programs are designed to help you establish better credit so that the lender feels more comfortable extending credit or loans with lower interest rates. Think of it as an opportunity to prove you can handle loans responsibly. After completing the program, you may secure better terms from that lender even if your credit score is still low.
When assessing an opportunity to rebuild your credit, think about the following factors:
Do you need to get a loan with bad credit?
It's often tempting to secure a loan that promises to help you re-establish your credit even if you don't have a purpose for the money at the time. It may still work out in your favor, especially if you use the money you borrow to pay the loan back on time rather than spending it and then coming up with money for repayment. Weigh the benefits versus the cost of the loan before you make this decision.
Are you certain that you can repay the loan on time?
You will pay a higher interest rate when you get a loan with bad credit. That's why you don't want to add penalties and fees to the cost of the loan. You may also find yourself in even more financial trouble if you default on the loan. So establish a primary and secondary plan for repayment.
Will the loan really help you rebuild your credit?
Look at the details to determine how the loan is going to help you boost your credit score. Most lenders simply report the loan to all three credit bureaus to accomplish this goal, but many loans that aren't designated as rebuilding programs will deliver the same benefits. You may find better terms elsewhere if the lender doesn't offer other tools that may help you build your credit score up.
3. Establish a long-term history with a reputable lender when you find one willing to accept your bad credit.
Once you get a loan with bad credit and repay it back on time, that lender is more likely to extend future loans when you need the help. You may even get larger loans or more favorable terms if you show loyalty to one lender over time. That's especially true if your credit score increases or you pay off some of the debt shown on your credit report.
Loyalty to one lender can help you in the long term, but it doesn't mean you should stop comparing loan options online when you need future loans. Take the time to compare lenders with each loan you get because that will show you whether your previous or established lender is offering you the best deal available. Your goal is to find the best company willing to work with your credit and then show loyalty over time as long as they provide more favorable terms.
4. Boost your income as much as possible.
Low credit scores aren't the only thing lenders consider when deciding if you're a safe risk that they want to take on. Many consumers get a loan with bad credit easily because they can prove adequate income to repay the loan according to the terms of the deal. If a lender looks at your income and isn't certain that you can afford the loan, you're likely to receive a denial even if they would have otherwise accepted your credit score.
Even consumers with high credit scores can receive credit and loan denials if they're unable to prove adequate income for the amount of money they want to borrow. Credit scores are important, but they're not as important as you may assume when looking for a payday or short-term cash loan.
Some lenders may also offer you a loan but for a smaller amount than you originally request. That's often a sign that they're willing to work with your credit but aren't satisfied that you have the income to justify a more substantial loan. If your goal is to get a loan with bad credit, think of every way possible to boost your income in order to get the loan amount that you need.

For all those reasons, you should check online to find some ways to get cash with bad credit. Looking for a side gig might be one solution!
5. Try to pay down your credit cards and other lines of credit.
One thing lenders look at when a consumer tries to get a loan with bad credit is their level of debt utilization. That term refers to the amount of your existing credit that is currently in use. If you have two credit cards and they both have high balances, then your debt utilization may serve as a red flag for future lenders. They see that you're using a lot of your current credit and may assume that you're seeking new lines of credit or loans to increase your spending power to an even higher level.
If you can pay down your current credit cards and other lines of credit, you can show lenders that you have credit available but are using it responsibility. You aren't so strapped for cash that you're maxing everything out and seeking new lines of credit or loans to go further into debt.
If you currently need a loan, chances are you can't afford to pay down your existing loans or credit cards. This tip is something you can work on for the future, allowing you to get a loan with bad credit that offers more favorable terms in the future.
The exceptions here are loans that are designed to help you with existing debt. For instance, you may seek a consolidation loan for the purpose of transferring multiple loans or lines of credit into one loan with more favorable terms. You will eliminate some of your existing debt when you secure that type of loan. Transfer credit cards are similar deals. Indeed they're designed to transfer existing credit card debt to one card with reasonable terms.
6. Give online lenders a chance.

It's more difficult to get a loan with bad credit if you only shop with banks, credit unions and other traditional lenders. You may have better luck if you apply for loans from online lenders who are known for working with consumers who have credit challenges. More lenders are establishing online applications than ever before, so you will have more options than you would when shopping only in your local area.
It's also easier to apply for bad credit loans online. You can check a lender's requirements to assess your potential of receiving an approval. The application process often includes just three or four steps that you can complete in an hour or less. The amount of paperwork or proof of income that you have to provide will vary, but online lenders will give you fast and easy options for submitting that documentation if required.
7. Make smart use of small dollar loans.
What is a small dollar loan? It's generally a loan for $5,000 or less, but some lenders may have different limitations for these loans. These loans have shorter repayment periods, so they're often referred to as payday loans or short-term loans. When they're offered to businesses for professional expenses, they're sometimes called merchant loans.
Since you're borrowing a smaller amount of money and will agree to faster repayment terms, many lenders will extend these loans to consumers with bad credit. The same lender may not even consider your application for a more substantial loan that requires longer repayment terms, but you can use a small loan to prove that you're responsible with your new loans and are working to rebuild your credit.
You may also have the option of securing multiple small dollar loans if you have an immediate need for a larger amount of money. Just make sure that you understand the terms of each loan and are able to repay each loan on time. You will have to make payments on all loans secured simultaneously, and you don't want to get in over your head and find yourself in even more difficult financial circumstances in the future.
If a small dollar loan is reported to the credit bureaus, it may help you re-establish your credit. Which can lead to more favorable terms for loans in the future. You may want to use these loans to buy holiday gifts, pay off everyday bills or take care of expenses for a wedding or upcoming vacation. Pay the loan off as quickly as possible to show that you're a good risk for other lenders when you need more substantial loans.
8. Consider credit cards, lines of credit and loans.
Don't jump immediately to loans for bad credit. Especially if it's possible to meet your needs with a credit card or line of credit. Some lenders are more likely to offer a credit card or line of credit while others are more likely to extend a loan to someone with your credit history. The more options you give yourself, the more likely you are to secure the money you need to remain financially stable.
Credit cards allow you to make smaller payments over time. You might then feel more comfortable with a card than a loan that requires you to pay the full amount back in a year or less. As for loans, before applying for a credit card, you should compare them! You can do so right now. Start here:
Just keep in mind that you will pay more in interest as you stretch the repayment term. Many consumers prefer to just pay off a loan quickly than to carry debt on a credit card or through a line of credit.
Bonus Tip: Let Lenders Compete
Bad credit loan shopping can feel overwhelming even when you're armed with the above tips. One way to ease the pressure is to use an online loan marketplace. That will bring a variety of lenders to one convenient place. You can submit your details and allow lenders to compete for your business rather than applying for loan quotes or asking for information from each lender individually.
Our marketplace allows you to save time while potentially attracting the attention of more lenders than you would find on your own. We give you all the resources you need to shop for lenders willing to work with your bad credit. At the same time, you can compare loan options at any time of the day or night.
But remember, never apply to any loan, nor credit card not line of credits without being 100% sure you can afford it. It means that you have all the information you consider important and you know you will be able to repay it off on time. That should be one requirement you impose yourself before applying to any financial help!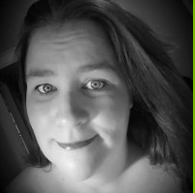 Theresa Hammond is a single parent who learned the basics of personal finance the hard way. She now spends her days researching and writing about financial tips and tricks that are relevant to everyday people. She's also raising two children who have more financial sense than she had before the age of 21. Her writing extends from personal finance to health, wellness, and even a bit of fiction.