Listen Here for the Best Personal Finance Podcasts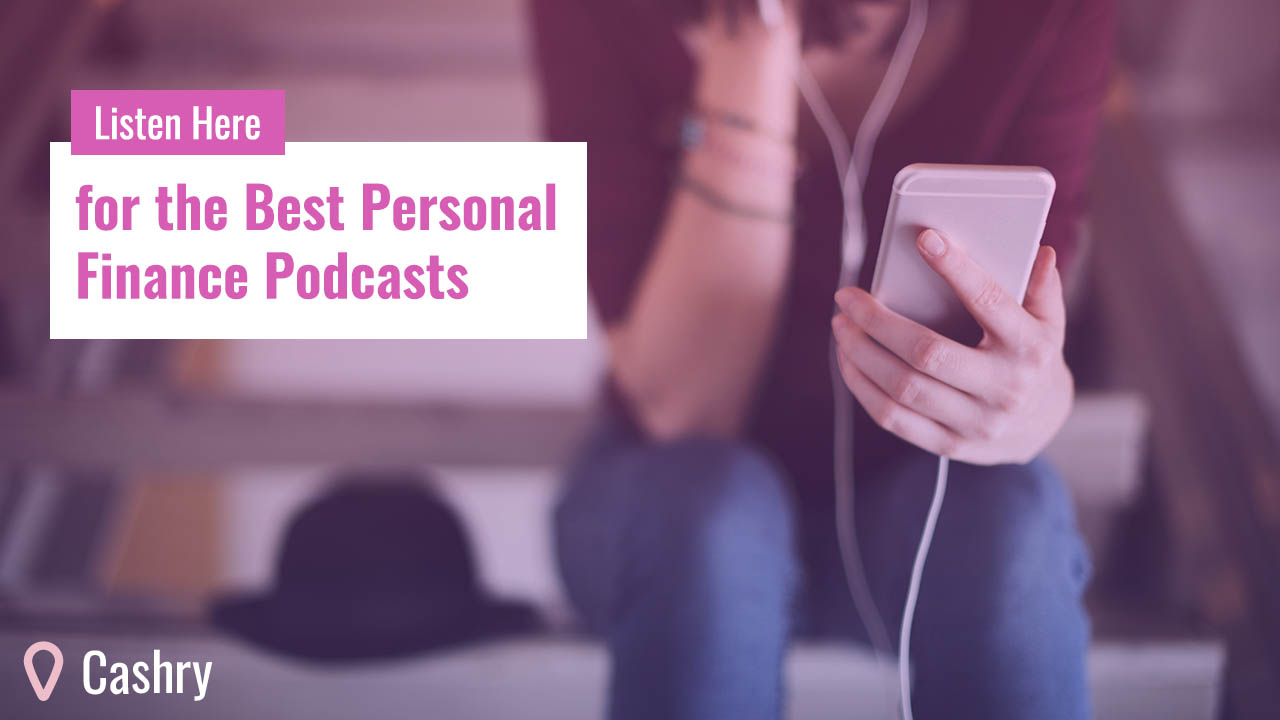 There are so many ways to learn about financial topics. One of the latest avenues with ever-increasing popularity is through personal finance podcasts. It's such a popular avenue that there are nearly 600,000 available for you to check out. Where on earth do you begin?
We took the wondering out of the equation for you and put together the following list of 14 of the best personal finance podcasts.
Before We Get Started
Before we dive into the list, let's talk about a couple of things. There are no two people or families that experience the same financial issues. Even a couple living under the same exact roof can have different experiences. People are often raised with different beliefs and have formed differing opinions surrounding money.
Additionally, even when you try your best, you and your spouse may not have the exact same financial goals. How many times have you heard of arguments over whether to buy a car or go on vacation? Or save for a house versus pay off debt? Or even whether to go out and eat or to cook at home?
The point is that while all the podcasts listed below, and even those that are not, have crucial information and give great advice that you can use to improve your financial situation, it's not always best for that moment in your life. And sometimes, you might hear something that goes completely against your belief system. If that happens, don't just automatically discount. Sometimes, it's our beliefs that block good things from happening.
You should always think through your situation and the advice to determine if maybe a change in beliefs would not be the worst thing. If your gut- not your pride- is yelling at you that you should steer clear, listen to it. If not, consider taking the chance. You just might discover something awesome.
Also, understand that not every piece of advice will fit into your life. So before you jump into trying to put everything into practice immediately- a terrible habit that I've dealt with myself- think it through. Take the advice that you can use from each podcast and keep your eyes and ears open for new tips and tricks.
14 Top Personal Finance Podcasts
Now, let's jump into some of our favorite personal finance podcasts.
1. Afford Anything
After trying to do it all and be it all, I learned a hard lesson: I can't, at least not well. What I mean is that when I spread myself too thin, something is going to suffer. So I can either continue on that path or prioritize and work specifically on the things that matter most.
With a podcast called "Afford Anything", you might assume that host Paula Pant will tell you how to pay for everything you want. Actually, she drives home the same point that I learned: You can afford anything- just not everything. 
And Paula wants to help you afford what you really want through optimistic lessons on several financial topics as well as addressing the often-overlooked emotional and psychological sides of money management.
See what she and her guests have to say on "Afford Anything"!
2. So Money
If listening to investors and experts on personal finance podcasts makes you feel a little out of your league, that's okay. It can sometimes be difficult to relate to people who already seem to have it all together, even if they started out struggling as much financially as the rest of us.
"So Money," a podcast hosted by Farnoosh Torabi, is a great option if you want to hear from "normal" people. She has everything from experts to the "average Joe" come on to speak about relatable topics.
Every guest shares their unique story and lessons, so everyone can learn something. Check the "So Money" Podcast!
3. We Study Billionaires
What's the best way to learn how to be a billionaire? Study billionaires, of course. That's why investors Stig Broderson and Preston Pysh dig into the lives of people like Warren Buffett to learn the moves they made to get where they are and share those lessons.
Now, if you are like me and many others, you might be thinking that learning from billionaires may not help too much when you are struggling to pay your rent right now. That's why these hosts take the time to breakdown billionaires' habits and strategies on much smaller scales so that we can take advantage, too. 
See for yourself this "We Study Billionaires" Podcast!
And if this topic is of interest to you, we also created a video about Millionaires' habits when waking up:
4. This Is Uncomfortable
You probably know that money can influence every aspect of your life- regardless of if you are wealthy or broke. It can impact your daily choices, your relationships, where you live, how you eat, what you talk about, and literally everything else.
"This Is Uncomfortable" is hosted by Reema Khrais and is all about the impact of money. There are episodes on everything from student loans to the face we put on for others- you know, the one that is too ashamed to let the financial struggles show.
Check this "This is Uncomfortable" Podcast!
5. The Dave Ramsey Show
If you have never heard of this guy, you probably have not been reading much about finances. Dave Ramsey has been an authority in the field of personal finance for years, and he has a lot of goodness to share. His podcast, "The Dave Ramsey Show," gives actionable information on a little bit about everything finance. Between his podcast and the several books he has written, you can be financially knowledgeable in no time about topics including:
Emergency funds
Paying off debt
Making decisions about money that impact the entire family
Dave typically has multiple episodes each day, and all run around 40 minutes. Check its Podcast!
And if you like this guy and the advice he gives, you can also check the following video with some of the best advice to go debt-free:
6. Smart Passive Income
While not specifically about budgeting and saving, "Smart Passive Income" with Pat Flynn is one of the best personal finance podcasts for learning how to make side cash. It covers many hustling topics, including pitching a business idea, taking risks, building a brand, reaching goals, and much more. 
"Smart Passive Income" features many wise people, including Michael Hyatt, Tim Ferris, Chalene Johnson, Amy Porterfield, and Gary Vaynerchuck.
The experiences and wisdom they share on these "Smart Passive Income" episodes can help you live the life you want.
7. BiggerPockets Money
"BiggerPockets Money" is hosted by Scott Trench and Mindy Jensen. It is another of several personal finance podcasts that touches on a variety of topics- especially saving and spending. It is a great option for beginners, but everyone can gain incredible insight from both the hosts' personal lessons as well as those from guest speakers. 
And while the basic lessons are great enough, the podcast does not stop there. You can also listen to tips to make money through real estate investing and more.
"BiggerPockets Money" is an educational resource that you can put to work for yourself by checking it out here.
8. How To Money
Ever wonder how to build the career you want? How to pay off debt quickly? Or how to decide whether to get out of debt or save first? You are not alone. These questions- along with many others- are very common. This is especially true for young people who have no real experience in these areas yet. 
Good news: You can stop wondering. Pals Matt and Joel host podcast episodes that provide down to earth information for down to earth people. It's a perfect starting point for young adults, people who do not enjoy having to look up fifteen new words per episode, or anyone just starting out on their financial education journey. 
Check the "How to Money" Podcast right now!
9. Marriage, Kids and Money
Let's be honest: money issues take on a whole new meaning when you are married. Adding kids to the mix is an even bigger change. It's not that any of it is bad, really- just very different. When you start considering school fees, lunch money, allowance, buying more vehicles and adding kids to the insurance, affording a home with enough space, and topics like that, specialized advice is very useful.
"Marriage, Kids and Money" hosted by Andy Hill helps provide this advice. He shares information on how his family managed to get debt-free and live a more financially stable life. He also has guest speakers on to share their own experiences.
You can choose between several "Marriage, Kids and Money" episodes running between 30 minutes and nearly an hour.
10. ChooseFI
We all want to reach the level of being financially independent- every single person. To be able to have enough money to pay all your bills- to not worry about how you can make your car payment, send your kids to college, or whether or not you will be able to retire- it's a common dream. For some, it seems farther away than it does for others.
No matter where you are right now on your journey to financial independence, it's never too late. Podcasts like ChooseFI- or financial independence- are one way to help you reach that goal. Brad Barrett and Jonathan Mendonsa are on their own journey to share their personal financial experiences and lessons. The episodes are typically 45 to 60 minutes, but they are packed full of valuable information. 
Check of the "ChooseFi" Podcast now!
11. Suze Orman's Women and Money
Suze Orman is another very well known name in the finance industry. For years, she has been teaching women how to plan a financially independent life and how to follow through with that plan. Her tips, tricks, and no-nonsense attitude has motivated many to get on the ball with their financial goals.
Suze's "Women & Money" podcast gives ladies- and even gents- a way to hear her lessons as they go through their day. With many running less than 30 minutes, these podcast episodes make a great companion during their daily commute, while cooking dinner in the evenings, or while unwinding at the end of the day. 
Check one the "Women and Money" Podcast!
12. The Clever Girls Know! Podcast
The "Clever Girls Know!" podcast is geared toward young women- those who are just really getting a start on their financial journey. It covers topics like student loans, personal loans, zero-based budgeting, careers, side hustles, investments, social responsibility, and more. This podcast is full of helpful information for young ladies as well as anyone else looking to learn more about financial stability. 
Check of the "The Clever Girls Know!" Podcast!
13. You Need A Budget
If you simply do not have the time to listen to a podcast for half an hour or longer, or you just need a quick financial motivation boost, "You Need A Budget" is one of the best personal finance podcasts to listen to. 
"You Need A Budget"- more commonly referred to as "YNAB"- is hosted by Jesse Mecham. The episodes address topics such as managing fear revolving around money, changing your attitude toward money, renting, investing, budgeting, and much more.
They are typically no longer than 10 minutes, so you can catch a quick "YNAB" Podcast on your way into work. 
14. 15-Minute Financial Advisor
"15-Minute Financial Advisor" hosted by Michael Policar is like YNAB in that it is one of the personal finance podcasts with short, easily digestible financial information. The 7 – 15 minute episodes make it incredibly easy to learn without taking too much time out of your day.
One difference between this podcast and YNAB is the specific topics. While there is some overlap, "15 Minute Financial Advisor" talks more about things like health care, estate planning, and stock.
You can find an episode to suit your needs by checking of the "15-Minute Financial Advisor" Podcast out here.
Conclusion
We hope that this list gives you a good jumping-off point, but we have a little something more for you. We have a 30-Day Free Video Program to help guide you through financial basics, giving you a healthy financial kick start. And each day's video is approximately three minutes, so you can easily fit it in while brewing your coffee in the morning or brushing your teeth.
Don't waste any more time. Visit our Goalry Cinema today to learn the steps you should take to gain financial independence.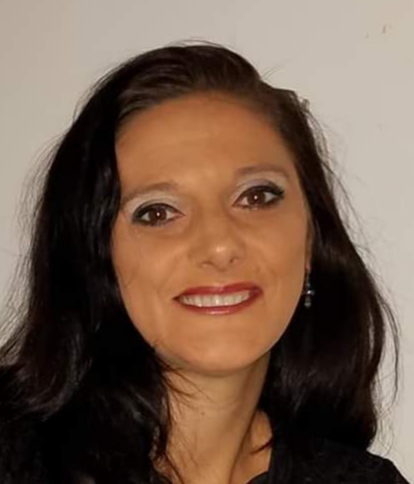 Brandy Woodfolk is an educator, home business owner, project manager, and lifelong learner. After a less than stellar financial upbringing, Brandy dedicated her schooling and independent studies to financial literacy. She quickly became the go-to among family, friends, and acquaintances for everything finance. Her inner circle loves to joke that she is an expert at "budgeting to the penny". Brandy dedicates a large portion of her time to teaching parents how to succeed financially without sacrificing time with their little ones. She also teaches classes to homeschooled teenagers about finances and other life skills they need to succeed as adults.
Brandy writes about smart money management and wealth building in simple and relatable ways so all who wish to can understand the world of finance.