How Does a Debt Relief Program Work?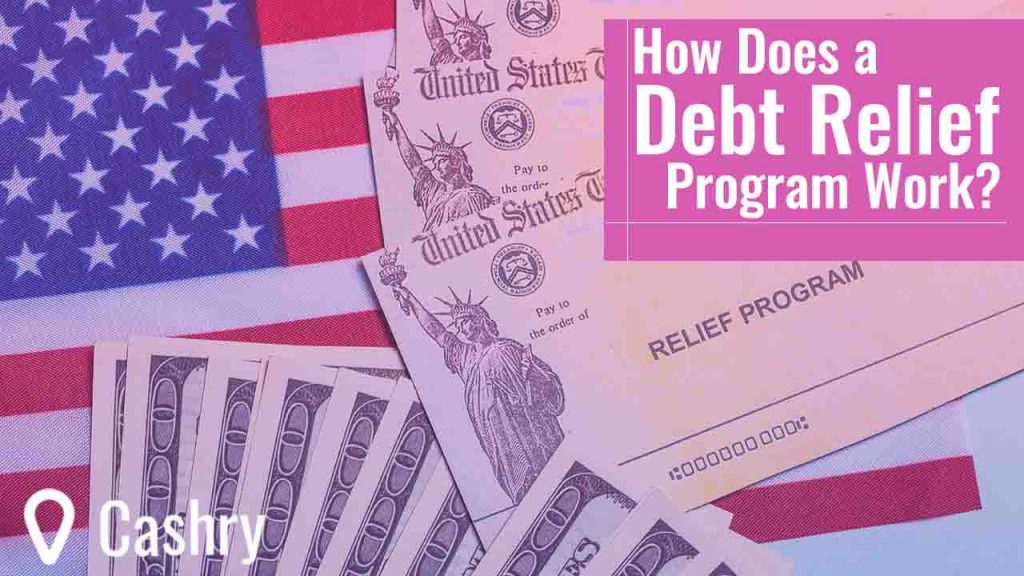 When you have a high amount of debt, it can feel like you have a weight pressing down on you at all times. If you feel like you are constantly working to pay off your debt, but it never gets lower, it can be stressful and overwhelming. There may be some options that can help relieve you of your burden. There are some debt relief tools available to you that you are not aware of that can help you get out from under your debt. One of those options is a debt relief program. However, before you seriously consider this option, you should be able to answer the question: "how does a debt relief program work?"
Continue reading to find out more information about this program and determine if it is right for you.
What is a Debt Relief Program?
A debt relief program is one that can help you remove your debt that you are not able to repay. It is a process of negotiating with creditors to reach settlements with them. Negotiating means that you are asking your creditors to accept a lower amount than the total you owe them. You pay this agreed upon amount in one lump sum. It is critical to know that no creditor is required to settle a debt with you. They do not have to take your offer, and the results are not promised.

How Does a Debt Relief Program Work?
A debt relief program usually works by you enrolling all of your unsecured debt, such as credit card debt and unsecured loans, with a debt settlement company for their debt relief program. At the same time, you no longer make any payments to your creditors. You are assigned a debt consultant, and the two of you determine the amount that you can afford to pay. Then, you put that amount of money into a debt settlement savings account each month.
A debt relief program is intended to help you get out of debt faster. Once you have saved enough money, you begin the negotiations with creditors. Your debt consultant usually determines when you have enough money saved. As you start to settle your accounts, you still pay money into your debt settlement savings account. The more money you save and the faster you do it means, the quicker you pay off your debt. The debt settlement company charges a fee once all of your debts have been settled. The fee is usually about 20% to 25% of your total debt.
Debt settlement companies work for profit, and they negotiate with your creditors for you. You do not have to do the work. Their goal is to get your creditors to agree to accept a lower amount from you to pay off your debt completely.
Is Debt Settlement Risky?
It is critical to understand that while the positive of debt settlement is you pay off your debt, there are some negatives. The biggest negative is that debt settlement typically destroys your credit. Your debt settlement companies tell you to stop making payments on your debt. This means you miss payments, and that is recorded on your credit report. Payment history is the most significant factor in your credit score calculation, and missing a series of payments can do significant damage. Once you miss so many payments, your creditors may file a debt collection lawsuit against you. They may also sell your debt to collection agencies. When your account has been sold to a collection agency, this is a negative mark on your credit report.
When you negotiate debt, it shows up as a settled account on your credit report. This is a negative mark on your credit report and can stay there for as long as seven years after you have paid the debt. While this is not as bad as having a bankruptcy on your credit report, it does give future lenders pause. Some may even deny giving you credit in the future.
Remember: It is not guaranteed
Debt settlement is not guaranteed. Your creditor does not have to agree to accept your lower payment. If they refuse your offer, you still have to pay the debt they owe them. On top of your debt, you may have late fees and other penalties as a result of not paying the debt. This means that amount you owe them just increased. You will not have to pay your debt settlement a fee for any of the debts that are not settled. Debt settlement can be expensive. In addition to the fees you have to pay the debt settlement company, the amount that you reduced your debt may be considered income for federal tax purposes.
How Does Debt Settlement Impact Your Credit Score?
As mentioned above, debt settlement can negatively impact your credit score. When you work with a debt settlement company, they suggest that you do not pay your debts while saving money into a savings account. This means you have missed and late payments. Your account may also go to a collection company. This all causes negative marks on your credit report. In addition, most debtors charge fees for late and missed payments, which means the amount you owe them increases.
The number of missed payments, late payments, and accounts going to collections will dictate how negative a hit it is to your credit report. Also, the higher your score was before going into debt settlement is a factor because you have more room for your score to drop before your credit goes into the bad range. The newer the entries are on your credit report is when they have the most significant impact. The longer that they have been on your credit report, means their weight of them diminishes. They can stay on your credit report for up to seven years.
If the debt settlement is not successful, you may be forced to file for bankruptcy. That is an even more severe negative mark on your credit report. It can remain on your credit report for as long as seven to ten years.
Is Debt Settlement the Same as Debt Consolidation?
While some refer to debt settlement as debt consolidation, that is not an accurate description. Debt consolidation is a strategy that allows you to pay off your debt without involving a third party. Instead, you take out a loan at a lower interest rate and use that money to pay off your debt. Typically, the debt you have is at a higher interest rate. This provides you the opportunity to replace multiple payment amounts each month with one predictable payment. This can simplify many things for you, including your budget and paying your bills. It reduces the amount of money you pay in interest over time. It may free up some cash for you to make multiple payments each month and reduce the amount of time you pay the loan.
Alternatives to Debt Settlement
There are some alternatives to debt settlement that you should consider before you jump right in. First, you may find another way that allows you to pay off your debt without damaging your credit. Above we mentioned acquiring a debt consolidation loan which is a great alternative to debt settlement, but it is not the only one.
1. Balance transfer credit card:
You could consider a balance transfer credit card. This could be a slightly more risky option than debt consolidation. If you find a credit card that offers you a 0% introductory rate on balance transfers, you may be able to move your balance and work to pay it off while not accruing additional interest for up to a year. However, if you do not pay off the entire balance by the end of that year, you could owe interest all the way back to when you first transferred the balance. If you do not think you are going to pay off the entire balance you transfer, this may not be the best option for you.
2. Debt management programs:
Debt management programs are not the same as debt settlement programs. Instead, debt management programs are run by nonprofit organizations that assist those in financial trouble. A debt management organization offers credit counselors to help organize your budget and take control of your debts. They can also work with your creditors to reduce interest rates or extend repayment schedules to help you pay off your debts in full without negatively impacting your credit.
When Should You Look For Debt Relief?
When you are wondering how does a debt relief program work and wondering if it is right for you, there are some things to consider. If you cannot possibly repay your unsecured debt within five years, even when taking measures to cut spending, you may want to consider debt relief. Also, if the total amount of your unpaid debt equals more than half of your gross income, it might be time to consider debt relief.
However, if you believe that you can pay off your unsecured debt in five years with your own plan, which could include various other debt consolidation tools, then debt settlement may not be right for you.
Need More Help?
Credit can be confusing, and caring for it properly may seem challenging. When you have a high amount of debt, it can feel like you are drowning. If you need additional help, The Goalry Mall is here for you. We have a wealth of credit, budget, and debt information available on our website. We have articles and videos, and you can even talk to experts about all your credit and debt questions. In addition, the Goalry Mall has special areas dedicated to credit and debt, called Creditry and Debtry.
If you want to learn how to save money and pay off your debts, our Mall can help you create a budget that helps you focus on saving all the money you need. If you have any questions, we are happy to help you navigate the world of debt and credit. You do not have to figure it out alone. We have experts who can help.
Conclusion
Having a high amount of debt is never fun. While it may seem like you are never going to be able to dig yourself out of the hole you are in, that is not true. There are ways you can get out of debt. You just need to find the path that is best for you and your needs. Consider your options and make a plan that is best suited to help you find your way out of debt.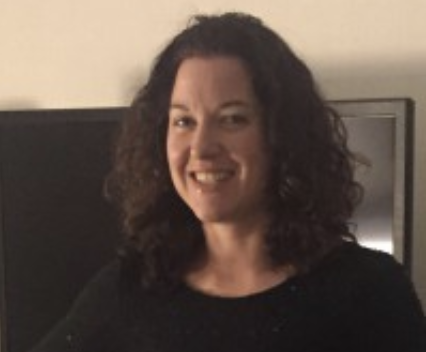 Julia Peoples is a long-time business manager focused on providing decision making assistance to the public. She works with people at key points of their lives who are making important retirement and financial decisions. She has had many articles published that educate the public on sound financial decision making.
Julia writes for those who are working towards financial freedom or a better understanding of how finances work. She has shared her financial insights with individuals on a one on one basis for years.