Can You Get a Payday Loan with Bad Credit? (Discretion Advised)

Obtaining a payday loan with bad credit is not an impossible task. However, the journey to credit approval is always easier the better your credit rating is. To obtain a payday loan with bad credit, you need to be prepared to substantiate your worth any way possible.
Payday loan with bad credit basics
Payday loans are unsecured loans provided to buyers by a loan business. The loans typically require substantiating your income and your payday. The business loans you money for a set period of time. Typically until your next check. The funds are then repaid with any necessary fees. Cash loans bad credit options operate no differently than the traditional model.
Bad credit payday loans also extends to many other short-term lenders. Those with payment schedules not tied to a particular payday. In those instances, it refers only to a short-term unsecured loan offered by a financial institution.
Types of bad credit
When you are pursuing direct lenders with bad credit, the type of bad credit you have is important. You can have bad credit due to a low credit score, a high debt-to-income ratio or a negative repayment history.

Debt-to-income ratios and repayment history impact your overall credit score. However certain components of your score may weigh more heavily for payday lending qualification.  A payday lender needs to review your credit to determine if you are a safe risk. This means assessing basic components like repayment history. The nitty gritty of your department store card charge ups are less important.
Bad credit scores
Your credit score from select credit reporting bureaus can be reviewed for free on some sites. You can also do it through many credit providers. The scores provided through these services are typically generated within the prior 30 day period. It can provide insight into your credit score range.
A fair score is generally considered from 580 to the mid 600s. Scores of 670 to 739 are considered good. A very good score is 740 to 799. And finally, scores of 800 or above are considered excellent. Very poor scores are, as for them, less than 579.
For payday loan purposes, many very poor scores are not going to be a deterrent. At least if you meet the basic qualifications of having an income or a mean to repay the loan. In fact, many payday loan places may not even pull your actual credit score to determine your eligibility.
While reviewing your credit score, if you see a score in the poor to good range, you may want to review alternate options for obtaining your financing. Even when your credit is less than stellar, it is "good enough" for several alternatives to payday loans.
Excessive debt utilization and payday loans
Excessive debt utilization occurs when many or most of your credit cards or open lines of credit are fully maxed out. A common rule of the thumb is that you should only utilize one-third or less of a line of credit at any one time. Your overall credit utilization when compared to available credit should also stay in that range.
Credit companies prefer to see a minimum amount of debt utilization. Indeed, it suggests responsibility and indicates a healthier ability to pay off any future balances in a timely fashion. When all of your credit is used, it suggests a financial free fall or an overall reliance on debt financing.
For some who seek out the services of payday lenders, this is a definite part of the pattern. Many who end up requiring the service of short-term unsecured loans find it impossible to obtain credit elsewhere. This is due to inadequate credit histories or misuse of credit in the past.
Others are facing an unexpected emergency without ready capital and convenient access to other lines of credit. When you need a payday loan with bad credit, it is likely you have exhausted all other avenues of financing an emergency or lifestyle need.
A high utilization of other debt is not likely to keep you from securing a cash loan from a payday loan institution. The traditional payday loan is constructed to come out of your next paycheck immediately. It then reduces your ability to miss a payment. It is automatically prioritized over your other debts. This eliminates an element of risk in the lenders eyes.

Late payment history and payday loans
Of the components of your credit report, your payment history is likely to be most relevant to a payday lender. Your credit report lists each account you have opened and closed within the last several years. Under each account, a repayment history is published. It indicates if you were on time with your monthly payments.
The repayment history also indicates if you were 30, 60 or 90 days behind on a payment. Plus, if the account was sold into collections due to nonpayment after a 90 day period. All of this information is valuable. Indeed it helps a short-term lender understand if you are likely to meet the obligation of repaying your loan. If the payment history is good, obtaining a payday loan with bad credit is infinitely easier.
For lenders with a firm repayment policy in hand, a few late payments are not likely to be a deal breaker. However, a history of accounts going to collections or judgments being handed by the court is likely to send up red flags. The likelihood of decline increases if you have defaulted on other short-term loans. This indicates you have an ability to cheat the system.
Payday loan repayments
Payday loans are set up to help the lender regain funds as soon as possible. Even when you obtain a payday loan with bad credit.
When you obtain a payday loan, the lender cuts you a check. You must also write a check to the lender for the full value of the loan and any interest and processing charges. This check is postdated to your next pay date. When the pay day arrives, you visit the payday lender in person to take care of your balance due. Otherwise, the lender cashes the postdated check to recoup their funds.
If you do not have the necessary funds in your bank account, the lender may need to pursue more aggressive collections. It is also likely you will face a bank overdraft fee or bounced check charge for the initial check.
For those who operate without paper checks, payday lenders also embrace the option of tapping a bank account electronically. When you fill out your loan paperwork or provide a paper check, you may authorize the lender to do an electronic funds transfer for payment.
If you provided your bank routing number and account number during the application process or turned in a check for electronic funds transfer purposes, the lender can access your funds more quickly. Most payday lenders still want you to come in and pay for the loan or renew it for another loan period and will refrain from tapping your account until the close of business or the next business day.
To avoid overdraft fees or collections calls, make sure you keep enough funds in your bank account to cover the loan until the funds are withdraw. This means you need to refrain from spending your paycheck in its entirety and leave a cushion in the bank.
Payment needs for the payday loan
In order to properly payoff your payday loan, you need to be able to pay the full balance of the loan at the end of the term. This includes the payment of the principal borrowed, interest and the cost of any processing fees. If you cannot pay the total amount owed, you have only two options: default or renewal.
Defaulting on a payday loan exposes you to the potential for aggressive collection actions, including paycheck garnishment. If it is at all possible for you to get ahead of the amount owed and meet your debt favorably, consider continuing forward with the loan until you can pay it off.
Renewing payday loans
When you visit the payday lender on the day your loan is due, you have the option to settle the loan in full or renew it for an additional paycheck cycle. Most payday lenders prefer for you to make a minimal payment. Then you can renew the debt so a new loan cycle starts.
Each time you renew the loan, you typically finance a new base fee for loan origination. Interest owed on the prior loan may be added to the principal of the loan. New interest is then charged on the accumulated interest, fees and principal. It becomes very easy for a small loan to balloon to two or three times its original size over time. This makes it extremely important to be careful when obtaining a payday loan.
Playing it safe with a payday loan with bad credit
Avoid taking out a payday loan for greater than the amount needed to meet your temporary financial emergency. You need to go to the dentist or doctor or buy something for your family? Get a quote for the cost and obtain only that amount. This helps you avoid taking on more debt than necessary.
When possible, immediately pay the debt off with your next paycheck. This is impossible due to a continuing financial emergency or other circumstances? Then your next goal is to pay all of the fees and interest plus a substantial chunk of money. This one could be as high as 25 percent toward the principal. When you can't meet 25 percent, try for 20 or 10 percent.
As a last resort, endeavor to stay ahead of the fees and interest to leave you facing base amount borrowed. This helps you stay ahead of the potential long-term consequences of taking out a payday loan with bad credit.
As soon as you can, pay off the debt. This means making a sacrifice. Such as using a tax refund or unexpected windfall to pay the bill instead of on fun. You can then use the money you save each paycheck on the loan to finance other lifestyles improvements.
Improve your credit score to improve loan options
After you obtain your payday loan with bad credit and pay it off, your next big step should be establishing a new financial foundation. Start working to improve your credit score and make yourself eligible for a variety of loan options as soon as possible. Then, the next time you need money, you can pursue a wide range of lending options.
As discussed previously, major contributors to your credit score are credit utilization and repayment history. Collection actions, such as judgments, show up as derogatory elements separate from repayments on individual current and past accounts. Also important is the age of your credit.
A portion of those who need a payday loan with bad credit may not have done anything to create a poor credit rating. Without a credit history, it is impossible to build up a credit score. None of the elements that comprise a credit score can be tracked without existing accounts.
When you have no credit accounts, it can be harder to obtain credit. This makes an easy option, such as a payday loan, a solution when money is tight.
Whatever your individual situation is, taking steps to improve your overall credit health is a positive move forward. One solution might be to open one or two accounts and keep them active. Avoid overcharging on the new accounts or spending all of your available credit. However, consistently use the card in an effort to boost your credit limits. This way you gain access to additional credit for future purchases or emergencies.
Establishing a repayment history
As you pay off your credit cards and loans monthly, most entities will report to the main three financial bureaus – Experian, Equifax and Transunion – on your behalf. These monthly reports of positive payments will help you qualify for a variety of credit in the future, including a payday loan with bad credit options. However, you can find other avenues, such as long-term loans or temporary credit card financing may help you out more in the short term.
With the payday loan lender or other short term loan lender, it is also important to maintain an "In-house" payment record. Again, payday lenders may not necessarily pull your credit report when you have a steady source of income demonstrated in your bank records. However, the lender most definitely maintains personal records of past clients and individual repayment plans.
Should you need to revisit the lender in the future, defaulting on a loan will not leave you in good position to obtain new financing. Instead, always communicate with your lender when you are facing difficulty repaying. It may not lead to an extension of your loan or negate the need to pay by the due date, but it will allow the lender to understand you are trying.
Locally owned and operated payday loan places
Some small payday loan places are locally owned and operated. When you have established a track record of regular payments with the entity, they are more likely to be forgiving than a random institution with more regulated loan terms.
As long as you pay the loan in its entirety without going to collections, the payday lender would likely do business with you again in the future. Statistically speaking, most people who utilize payday loans are repeat customers. According to Pew Charitable Trusts research, most remain indebted to the firm for approximately five months of the year.
This can only happen because the lender is eager to take on repeat customers. The businesses maintain a base of people who will continually borrow, pay off and borrow again as the year progresses. This is why obtaining a payday loan with bad credit isn't terribly difficult. It takes borrowers with bad credit and without the financial means to pursue other opportunities to keep the lenders in business. Meanwhile, the payday lenders themselves are the only ones able to serve the borrowing needs of the bad credit consumer facing a financial crisis.
Tackling unpaid bills
Catching up on unpaid bills is necessary when you need to boost your credit score and obtain a loan with a lower interest rate. This will reduce your reliance on payday loan with bad credit in the future.
If you have open accounts with outstanding payments, contact your creditors to negotiate terms to catch up on the account. Consider contacting your other creditors you are paying on time to negotiate temporarily lower payments to help you catch up on the back accounts.
It is also extremely important to tackle any unpaid bills that have moved into collections or judgments on your credit report. These items stay on your report for a period of at least seven years and can stay longer if court actions restart the clock.
Prioritize paying off debts that more recently moved to collections when you begin setting up repayment plans. If you have a substantial amount of accounts in collections, it is unlikely you can pay them all off at one time.
By prioritizing those with the potential to impact your credit score for an extended period of time, you give older debts a chance to fall off your report while catching up on back payments. When a credit account falls of your credit report, it no longer impacts your credit rating, but you may choose to pay it off out of a sense of personal obligation.
Habitual use of payday loans
Due to the open nature of payday loans and the ease with which you can obtain a payday loan with bad credit, it is easy to fall into a habit of using these loans regularly. The Pew Center states many people who take out payday loans are repeat customers.
The previously cited statistic regarding an average of five months in debt to a payday lender each year reflects a habitual renewal of loans or continuous taking out of new ones. With a bi-weekly pay schedule, five months could be 10 to 12 loans and renewals.
To avoid paying fees for a payday loan long-term, it is imperative to build up your credit. Develop the type of profile needed for responsible use of credit cards for short term financing needs and long-term loans for major purchases such as automobiles or emergencies like medical procedures.
Seeking other options
A payday loan with bad credit isn't the only option available when you need help to obtain funds. If you are facing a temporary emergency, reach out to your friends and family for help first. Relatives and friends can help you in a variety of ways, including directly lending money, paying necessary bills for you or providing a place for you to stay to reduce living expenses.
When you have bad credit for other reasons, such as the habitual misuse of credit cards or loans, it may be more difficult to obtain financing from your acquaintances. In this situation, your only alternative to a payday loan with bad credit options is a credit card.
If your credit remains in the higher poor to good range, it is possible to obtain a credit card. The interest rate will be high, the credit line lower and there will likely be an annual fee. However, the card will provide you with access to a few to several hundred dollars when you are in a financial pinch.
As long as you apply the same discipline to paying off the card that you would to paying off a payday loan, credit is a better option. The credit card will remain an asset for you long after it is paid off. If you need to use it again, it is available while a new payday loan will need to be acquired. An added perk is that the card continues to boost your credit score while you keep the account open and in good standing.
Rebuilding after loan use
After fast cash loans are paid off, you know you need to start building your credit score back up. You also need to work on establishing a separate financial safety net for unexpected expenses or emergencies.
Consider setting aside the amount of money you paid in interest to the payday lender each pay period in a savings account or cash box at your home. Over time this fund will build up and provide a good start to a long-term savings plan to keep you financially secure.
About the Author – Ashley M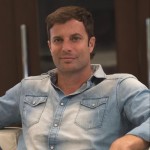 Ethan founded OfferEDGE in Dec 2013 with the mission to unify the financial quadrants through a system that allows businesses to be seen when consumers use a Single Sign On across Lending, Credit, Money and Real Estate. Taub invents the offers and IP, while overseeing all aspects of the company. He also has orchestrated the company's earned media across the brands Loanry®, Cashry®, Debtry®, Budgetry®, Billry®, Taxry® and more. This includes over 500 publications that have been featured across the web.