7 Bad Credit Lenders that Aren't Loan Sharks

Often times when you need a loan, it is not a place you want to be. You probably need access to cash quickly and you do not have it saved. Most likely, some type of emergency has come up and you need money. This becomes complicated when you have bad credit and you need money fast. You may feel like you do not have any alternatives and are forced to make some terrible choices. There are cash lenders for bad credit available and in the past they did not always have the best reputation. There are still shady lenders just waiting to prey on those in a desperate situation. However, if you are careful and do your research, you can find lenders that are reputable. Continue reading to find out about 7 bad credit lenders that are not loan sharks.
Why Does My Credit Score Matter?
This seems to be a question that everyone asks at some point. Your credit score is an indicator to lenders how much of a risk you are. The lower your credit score, the more risky it is for them to loan you money. This is how it breaks down…your credit score is a three digit number that appears on your credit report. This number is an indicator of how well, or not, you have used your credit. In some cases, your credit score is low because you to not have an extensive credit history. If you are young or just so not have any credit cards or bills, your credit score may be low. Typically, it is low because you have missed payments or defaulted on money that you owe someone. If you default on a loan, that means you just stopped paying it.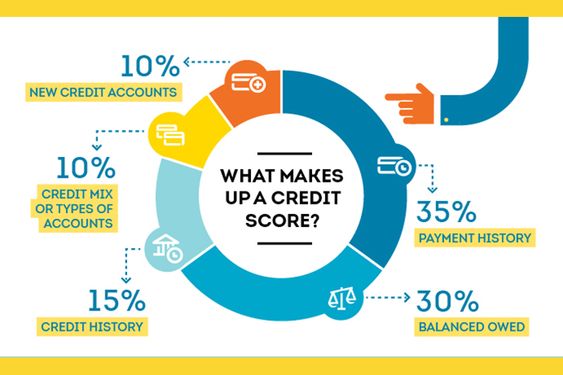 There could be many reasons why your credit score went down, but truthfully, most lenders are not interested in hearing your tale of woe. They really just want to determine if you will pay back the money they lend you. Some lenders just are not willing to take the risk on a low credit score. Some lenders are willing to take the risk, but they charge you a really high interest rate. There are more bad credit lenders today than in the past.
Can I Get A Loan With Bad Credit?
Yes, you can get a loan from bad credit lenders when your credit score is less than stellar. There are many cash lenders for bad credit available to you when you need a loan. You need to proceed with caution. While there are lenders available, that does not mean that you should use of them. There are fast cash loans available. Here is the key thing to remember…if you cannot pay back the loan by the date specified, do not take the money. No matter what loan you are considering, if you cannot pay it back, do not agree to the loan. That said, if you know for sure you will have the money in 2 weeks, or 4 weeks, depending on the particular fast cash loan, it might be a good option for you.
Let's take an example:
You have a check coming to you in two weeks for a large sum of money. Perhaps you are getting a settlement check or maybe someone is paying you for work you completed. Either way, you know you will have the money. Right now, you need a couple hundred dollars to get you through until you get that check. You could receive a fast pay loan to get you through until you get that check. These loans come with a hefty price tag that you must consider. There are high interest rates and if you do not pay back the loan on time, you have really high fees. You want to do all that you can to avoid any additional fees. This will cause the amount you have to pay back to go to a ridiculously high amount.
What Are Short Term Loans?
Short term loans are often called payday loans. The intention of these loans is to get you from one payday to the next. These are cash lenders for bad credit and they expect repayment in about two weeks. They do not check your credit score. All they want to know is if you have a job and proof of how much money you get per paycheck. They typically will not allow you to borrow more money than what you get in your check.
They also require you to write them a post dated check in the amount that you are to pay back. This way that check hits your bank account the same time as you paycheck. This assure the lender that the money is there for the lender to take from your bank account. No matter what you do, you want to make sure you pay back this loan on time. If you do not pay back the loan, you are hit with insane fees. The lender expects all of the money back in one payment.
If you think you will not be able to pay back the loan on time, you can get another loan from the same lender to cover the first loan. Of course, you get hit with fees every time you do this. The fees get out of control quickly, so you want to pay off this loan as soon as possible.
#1 – Avant

There are many loans available from different lenders. While online lenders and short term lenders have gotten a bad reputation over the years, there are many that are not cash lenders for bad credit. One of them is Avant, which offers a transparent loan option so you always know what you are paying. There loans fit any of your needs, whether its home improvements, large expenses, or a large amount of debt. Avant offers unsecured loans so you do not need collateral to receive approval. They offer fixed rate loans that range between $2,000 and $35,000. They offer terms that fit into your lifestyle so you and your loan can be flexible.
The application process is quick. You fill out the application in minutes and receive a decision in just a few minutes, too. You are able to sign your loan online with e-sign capabilities. You can have the money deposited into your bank account in just one day. You can see what your loan options are without any impact to your credit score. You need just a small amount of information to apply. You need your name, address, income, and social security number. They offer incredible customer service seven days per week. You can contact them by email, chat, or phone.
#2 – OppLoans Personal Loans

Another lender that is considered "cash lenders for bad credit" is OppLoans Personal Loans. They make loans available to those who have bad or poor credit but it may have really high interest rates. They are a direct lender offering loans in large amounts but with interest rates that are lower than many of their competitors. OppLoans offers you longer repayment schedules and low fees. They report to the credit bureaus, so you have the opportunity to improve your credit score by making timely payments. You can pay off your loan early without any penalties. One consideration is OppLoans are not available to those living in all states. There are a few states in which OppLoans provides a line of credit.
There are some minimum requirements that you must meet. You must be 18 years old with a valid Social Security number. You also must have an open bank account and meet minimum income requirements. When you apply for a loan with OppLoans and you are approved, the money can be in your bank account in as little as two days. You can get a loan in any amount between $500 and $5,000. The loan terms can be as short as 9 months, but as long as 36 months. They provide maximum flexibility to ensure you can pay your loan timely. You even have the option to change your repayment date.
#3 – RISE Personal Loans

RISE is an online lender that offer cash loans bad credit. Their loans are short term and intended to help fill in gaps in your income. They are an alternative to a payday loan for those who have bad credit. They are considered cash lenders for bad credit because they offer an installment loan to help you get the money you need to pay your bills. These loans are typically for those who have a credit score of less than 550. They require that your credit score is at least 500. RISE often offers loans with high interest rates. They range anywhere between 50 percent to 299 percent. The terms they offer individuals varies for each state. You have to look into RISE terms for the state in which you live.
While you may obtain a loan with an incredibly high interest rate, you have the ability to reduce your interest rate by creating a record of on time payments, which is considered responsible use of credit. RISE also offers tools that help you build positive credit. They have tools available to you that includes videos and budgeting tips that help you learn how to manage your money. They want to help you build credit. They also offer you free credit checks and alerts. Rise is unique in that they offer you a five day guarantee. That means you have five days to change your mind about the loan. If you do not want the loan, you can return all the money without any charges or fees. They do not charge a loan origination fee.
#4 – LendingClub Personal Loans

Lending Club personal loans are unique in the bad credit lenders option because they are a peer to peer lending company. In addition, it was the first type of peer to peer lending that was registered with the Securities and Exchange Commission. They match borrowers with those who are willing to approve the funds for a specific loan. They are geared more towards those who have proven themselves to be responsible and a well established history, over 15 years, with their finances. Lending Club has a strong reputation and is most known for those that want to consolidate credit card debt. They also prefer the average income of their borrowers to be around $79,000. The look for a debt to income ratio of 18 percent, this does not include mortgages. They have funded over $35 billion in loans since it was founded back in 2007.
Lending Club allows individuals to borrow loans to pay off credit card debt, refinance houses, and other reasons. Lending Club screens borrowers and those who approve the loans are the ones that make the final decision about lending the money. Those that are lending the money are the ones who look at the data and determine the interest rate for the loan. The interest rate may be anywhere from 5.99 percent to almost 36 percent. They have an origination fee that may be as high as 6 percent. The origination fee is taken off the top of the loan before you ever see the money. It may take up to a week for you to receive the money in your bank account. You have the option to repay the loan from 36 to 60 months.
You should however keep in mind that…
These types of loans are offered to those with good or better credit, which means credit scores over 700. They also want their borrowers to have a debt to income ratio of 12 percent or lower. They allow joint applications that may end with a larger loan amount.
#5 – Upgrade

Upgrade is another one of those cash lenders for bad credit. They have been operational since 2016. Upgrade is an online lender that use technology to help borrowers find loans faster. The offer more than just loans. They also offer credit monitoring for free, lines or credit and tools to help educate you about your financial health. Upgrade funds personal loans from $1,000 to $50,000 with interest rates that are low and fixed. Upgrade loans are unsecured, so you do not have to worry about collateral. Upgrade has a repayment schedule that is flexible and allows you to change your date that the payment date. For you to get a low interest rate, you must have autopay.
Upgrade offers personal loans that are more traditional with a fixed rate anywhere between almost 8 percent to 36 percent. You can repay the loan in 36 or 60 months. This loan has an origination fee that is as much as 6 percent. They do not charge a fee if you pay off your loan early. Upgrade considers a payment late if it not paid within 15 days of the date it is due. Borrowers must be at least 18 with a valid email and bank account.
Upgrade also offers lines up credit that go up to $50,000. With a personal line of credit, you only take out the money you need. You only pay interest on the money you take out of the loan. The interest rates range from 6.49 percent up to 35.89 percent. These loans do not have origination fees. These borrowers also must be at least 18 with a valid email and bank account.
#6 – SoFi

SoFi Personal Loans are another option for cash lenders for bad credit. A SoFi loan can save you thousands of dollars in interest rates. Their loan interest rate ranges from 5.99 percent to 17.67 percent. Your interest rate is lower when you sign up for AutoPay. They offer really low rates to help pay off high interest credit cards or home improvement projects. The online application takes only a few minutes. There are absolutely no fees associated with this loan, not even origination fees. That also means there are hidden fees at all. That means no late fees or pre payment fees. The only thing that you pay is the interest on the loan. The terms of the loan can from two years to seven years. The loan amount can be anywhere from $5,000 to $100,000.
# 7 – NetCredit

NetCredit is the last of our cash lenders for bad credit. They have the money you need as quickly as you need it and have been offering loans for longer than 20 years. They have more than 2,000 store front locations as well as online services. Netcredit is set up to help individuals through various needs. They can provide you funding to get you to your next paycheck or they can offer something more extensive. Their main requirement is that you are over 24 years of age and a permanent resident of the US with income and an active checking account. The application asks only a small amount of information online. You do not have to provide additional paperwork or talk to anyone on the phone. You can even apply for a loan on your mobile device. They are open to those even with low credit scores.
Their online form is secure and all the loan terms are provided for you once you submit the application but before you agree to the contract. If you agree and sign the document, you may have the money in your bank account on the same day. The interest rates range from 0.0 percent to 35 percent depending on varying factors. Items such as your income, assets, credit, and financial history may have an impact. Your repayment schedule may be as short as 61 days and as long as 72 months.
Alternatives to Bad Credit Loans
When you get into a financial bind, the first thing you want to do is look for a bad credit cash loan. However, there may be alternatives to bad credit lenders. As I have listed above, there are many lenders available to you that do not take advantage of your situation. They gear their loans towards borrowers that are in a tight spot and they try to help them. Not only do they offer affordable rates, they provide educational tools to help you improve your financial health.
Before you consider taking out a loan, think about other ways to get money. You could ask family or friends if they could loan you the money you need. You could set up a payment plan with them to pay them back with regular monthly payments, just like you would with a traditional lender. Perhaps you could get a part time, or extra, job to attempt to earn more money. Any money earned from a part time job could go directly towards paying off your debt.
You could consider tightening up your budget and cutting out extra expenses until you have paid down your debt. You could stop eating out and save a ton of money by cooking meals for yourself. You could determine if you really need the loan. If you are using the loan to purchase something, do you really need to make that purchase now? Or is it something that can wait until you have more flexibility with your spending? Do not jump right into a loan, if you do not have to.
Why Should I Look Locally?
I am sure you can think of tons of reasons why you should use online cash lenders for bad credit when considering a loan. While you might have some valid points, there is still good reason to shop locally for your loan. When you apply for a loan near you, there is the idea of connection and familiarity. When you pick a lender that is in your back yard, you are able to get there quickly if you have a question or a problem. Once you establish a relationship with a local lender, they may be more willing to lend you money because they know you will pay it back, even if your credit score seems to say something different. When your credit score is low, a local lender that knows you may be more willing to allow you to borrow money.
When considering bad credit lenders, you want to make sure that they lender is a legitimate operation. It is easier to do that when you can walk into the bank and talk to employees face to face. Using a local lender makes it easier to repay your loan. You can go into the local branch and pay the loan. You can mail the check to them instead of having to set up direct debit from your bank account.
Conclusion
I have given you quite a list of bad credit lenders, but you may not be sure this is the right move for you. Applying for a loan is not something you should jump into. You should consider all of your options when thinking about cash lenders for bad credit. If you have bad credit, you are already going to start with a higher interest rate. Be sure to understand all the terms of the loan before you sign the contract. Before obtaining a loan, you should make sure that you have reviewed all the other options available to you.
You should create a budget for yourself, if you do not already have one. The idea behind creating a budget is easy. You list all of your expenses in one column and your income in a different column. You add up the expenses column and subtract it from the income column. Hopefully, you have money left over. This is how much additional money you can afford to pay for a loan each month. In addition to determining if you can afford the loan payment, this is your chance to start removing items from your budget.
Let's take an example:
Does this activity make you realize you eat out a lot? Now is the time to reduce the number of times you eat out a week. It is a simple change, but one that could help you save money. You can also cancel any subscriptions or memberships that you are not using. If you think you will, you probably will not and you should cut it out of your budget.
One of the key takeaways here is do not apply for a loan that you cannot afford to repay. That negatively impacts your credit score and has long reaching implications. You should not willingly take on a loan that you know you cannot afford to repay.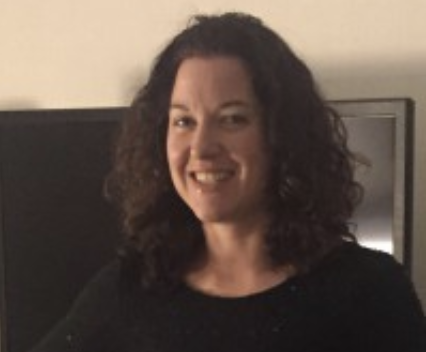 Julia Peoples is a long-time business manager focused on providing decision making assistance to the public. She works with people at key points of their lives who are making important retirement and financial decisions. She has had many articles published that educate the public on sound financial decision making.
Julia writes for those who are working towards financial freedom or a better understanding of how finances work. She has shared her financial insights with individuals on a one on one basis for years.